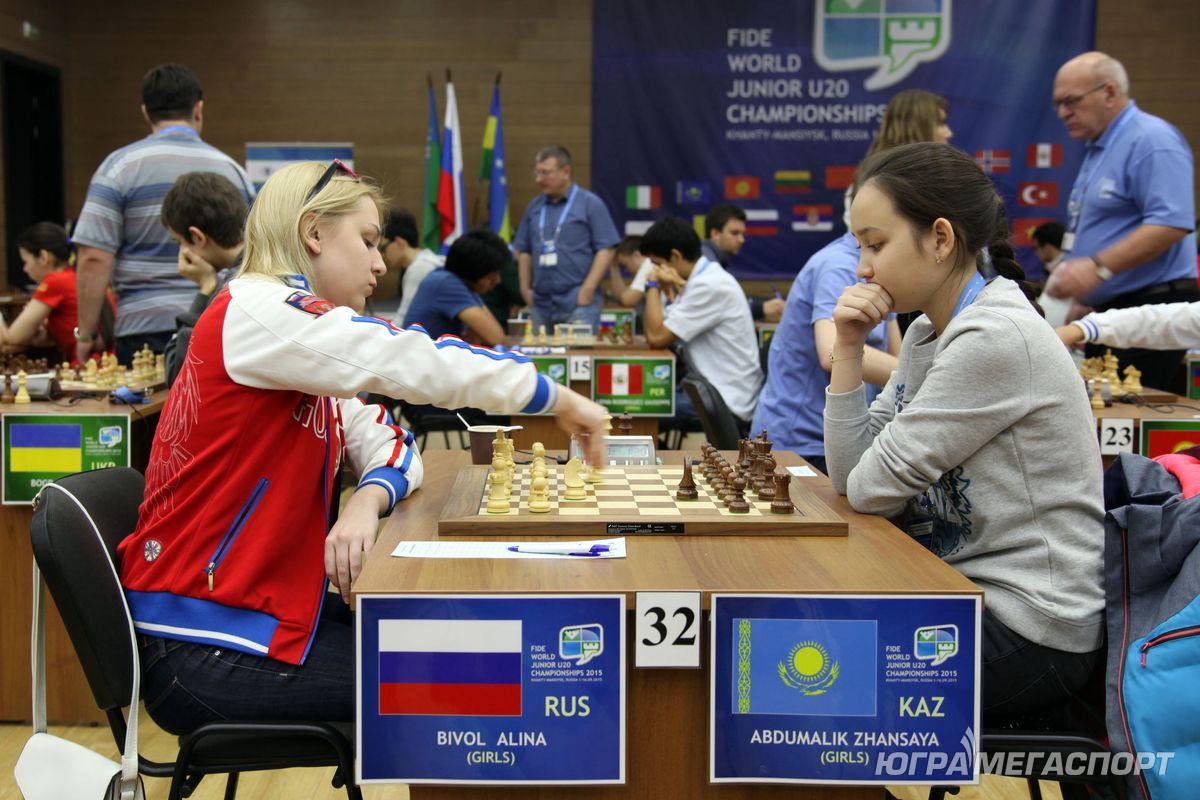 Zhansaya Abdumalik can't win in the third round in a row. Today she gave up the representative of Russia Alina Bivol. This defeat dropped Abdumalik to second place in the standings. Moreover, the representative of Kazakhstan was in the lead from the start of the Championship. Defeating the Azeri Sabina Ibragimov, the rating was headed by the Ukrainian chess player Natalia Buksa. The gap between the Buksa and Abdumalik in 1/2 points.
The jump from 13th to 7th place made Alexander Makarenko. This happened thanks to a victory over the Mongol's sportier Bayarjargal Barma. Dorsa Derakshani from Iran defeated Russian Irina Drogovoz. The victory was marked by two representatives of Russia: Anastasia Sazonova and Zalina Linger. Vlada Sviridova, Irina Otazka, Maria Drogovoz and Marta Voskresenskaya lost in this round. Karina Ivanova Garifullina Lea are play in a draw with Monica Kannan from India and Jovani Milosevic from Serbia.
In the men's section continues to lead polish chess master Jan Duda. Today it has strengthened its position, beating Azerbaijani Nijat Abasov. Russian Mikhail Antipov and Azerbaijani Ulvi Bajarani tied. German Matthias Blobaum overcame Indian Ganesan Agash. The Italian Francesco Rambaldi won the representative of Viet Nam Tran Tuan Mincha. After the 10th round Antipov, Bajarani, Bloebaum and Rambaldi have the same number of points – on 7.
Two Russians Maxim Chyhayev and Daniel Uffa – won. A similar result was achieved by Dmitry Gordievsky. Aleksandra Goryachkina, Vasily Korchmar, Timur Sabirov and Mikhail Popov lost today. In a pair O'mahony — Chumak was a draw.
Recall that the broadcast of chess games you can watch on our site under "Live Games".