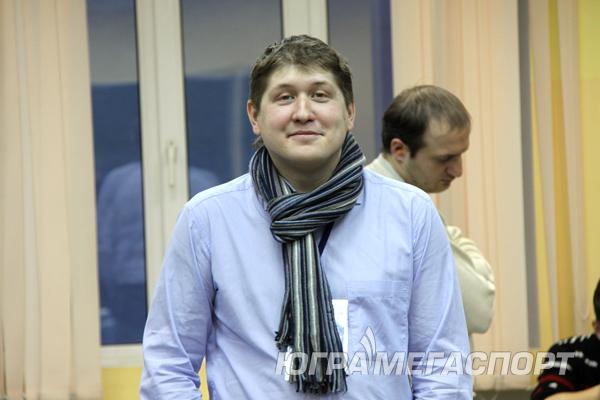 Coach Tyumen players especially for the press center of the world chess Championship among juniors up to 20 years commented on the current situation of Russians in the tournament, and also expressed his wish to the Organizing Committee of the competition.
You from Rostov-on-don. There he started as a player and as a coach. As it turned out in Tyumen?
Two years ago I was invited to work in a checkerboard center named after Anatoly Karpov. I agreed and since I live in Tyumen.
Before moving, when he was in Tyumen and Khanty-Mansiysk as a chess journalist, was constantly surprised at how much in these regions, like chess. Here is the Ugra chess Academy, Tyumen works chess center. In these institutions share their experience invited grandmasters.
When the younger generation are titled chess players, the first results will not keep waiting long. So , last year our Daniel Offa became Vice-champion of Europe among young men, and Sergey Osipenko won the Junior championship of Russia.
Here at the world championship among juniors you are helping three students of the Tyumen centre. Anastasia Sazonova, Mikhail Popov and Daniel Uffa. What hopes for his team in this tournament? Formulated some objectives?
— Large tournament we are planning to do just before Daniel Offoy. He started well, but then something went wrong. Well, yesterday was a day off, which helped him a bit to shake things up and win in yesterday's party. I hope that at the finish he will be able to compete for medals. He can do it, because it was one of the few who was able to give battle to Jan-Krzysztof Duda, who, I believe, will surely take first place at the world championship. He also managed to play a draw with him. Now in the episode, shows the makings of an elite grandmaster, he is a true Prodigy with higher end games. Jan-Krzysztof – hope chess Poland.
Before Sazonova, and Popov are less serious problems. If they are the outcome of this tournament will score international master, I will be very happy.
You mentioned about the bottom of the output. How you and your athletes spent it?
— We decided not to go on the excursion, however, looked at the city and its attractions on their own. I took a walk in the fresh air, and in the evening I continued my training.
You are one of the most famous scholars of children's and Junior chess in Russia. Can you comment on the current situation, in which Russian players participating in the open and women's tournaments of the world Championship among juniors up to 20 years?
I must emphasize that because of the world chess Cup at the Junior world Championships are unable to come to the strongest Russian juniors. In particular, to go to Baku chose Russian champion Ivan Becausen, Daniil Dubov and Vladimir Fedoseyev. They would be objectively and in the top three in the rankings and in the top three favorites. Some of the Russian boys even surpass Dudu in practical force, some of them definitely could win.
For those who now plays tough, because they are very strong, talented, but not the most powerful of our juniors. Misha Antipov continues to struggle. Yesterday he scored a perfect victory and has a very good chance.
Let's hope that our other guys – Uffa, Gordievsky, chyhayev – show volitional qualities and will make a powerful finishing spurt.
Again, if Aleksandra goryachkina played in the women's tournament, it is likely she would have won. They would have a very strong suppression of Zhansaya Abdumalik. But she plays with men, because, winning this tournament, she wants to take on more serious.
Very talented and very promising girl is Ugra chess player Irina drogbas. But I think she lacks a bit of experience playing with the extra class players. When she typed it, it will be even more powerful.
As you in Khanty-Mansiysk? Have you been here before? What did you like most?
— I was visited a few in Khanty-Mansiysk, in particular, last year he played here in the Cup of Russia. Then this trophy was won by my good friend Dmitry Jakovenko, who I lost in one-eighth of the tournament. I am sincerely glad for him, because he is not only a brilliant GM, but also a great man and a distinguished countryman.
I'm always pleased to come to Khanty-Mansiysk. It is very warm and attentive and to the chess process, and to the participants. The only drawback of Ugra capital can only be called cool weather.
If the weather people are not subject to, the organizational shortcomings need to be identified to prevent them in the future. What I would like to wish the local organizing Committee?
— Over the years, Khanty-Mansiysk spent an incredible amount of chess competitions of the highest level. Here gathered the participants of the world chess Olympiad, cups and world Championships, now the city takes the best juniors, and soon there will be more younger juniors. It turns out that in addition to the championship match of the Khanty-Mansiysk took all of the possible trims in the organization of chess tournaments. Having this experience, this magnificent Academy, it is hard to imagine any new purpose, we need to strive for. So I wish Ugra organizers to find this height safely and something to climb, which I personally have no doubt.