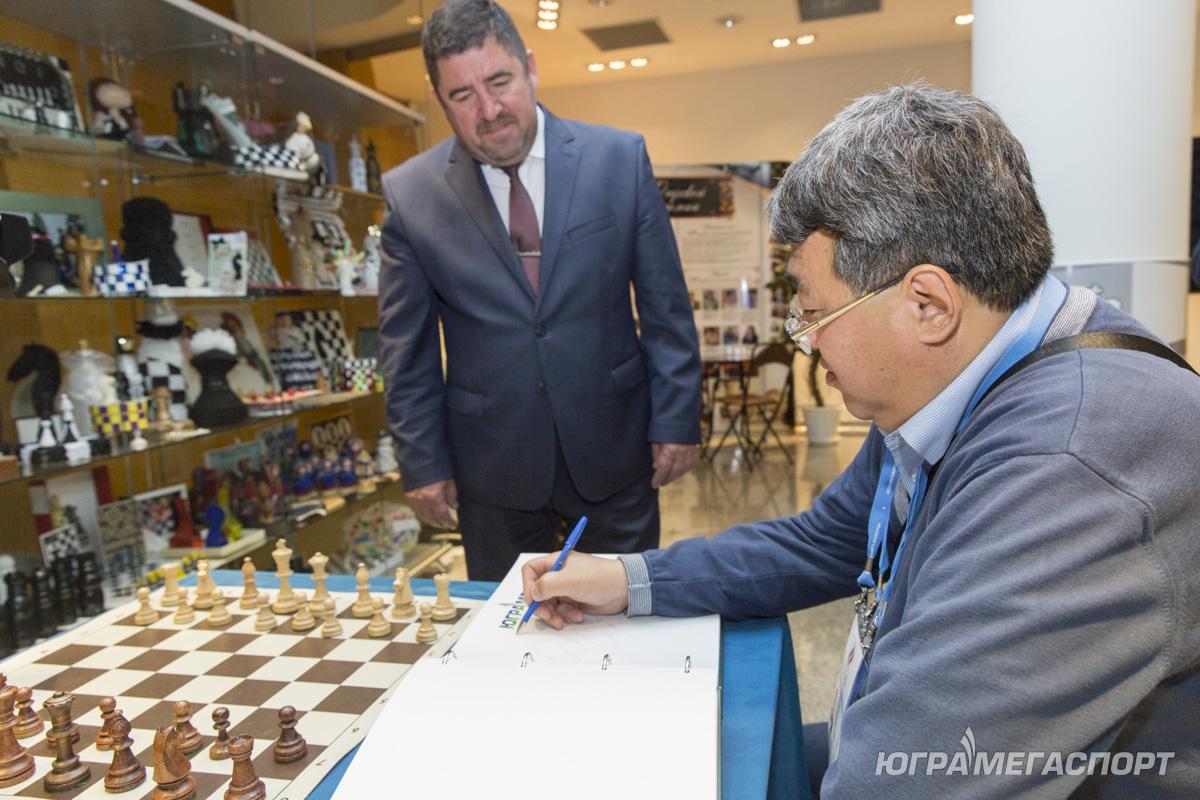 8 September 2015 the members of the Olympic Board, which these days takes place in Khanty-Mansiysk, during the inspection of sports facilities of the city visited the "Ugra chess Academy". The capital of Ugra takes from 01 to 16 September, the world chess championship among juniors up to 20 years. The Director of the Chess Academy Tatiana Kovaleva held for distinguished guests, among whom were the Director-General of the ROC Vladimir Singelee tour of the "Kingdom of chess". After which guests were able to go to the arcade and see how they fight for the chess crown representatives from more than 40 countries.
In addition, the Director General of the Olympic Committee of Russia Vladimir Singlev left a note in the guest book AU "UGRAMEGASPORT"
"I Wish "White Road" Autonomous Institution "Ugramegasport". Good luck and success in all matters," he wrote.