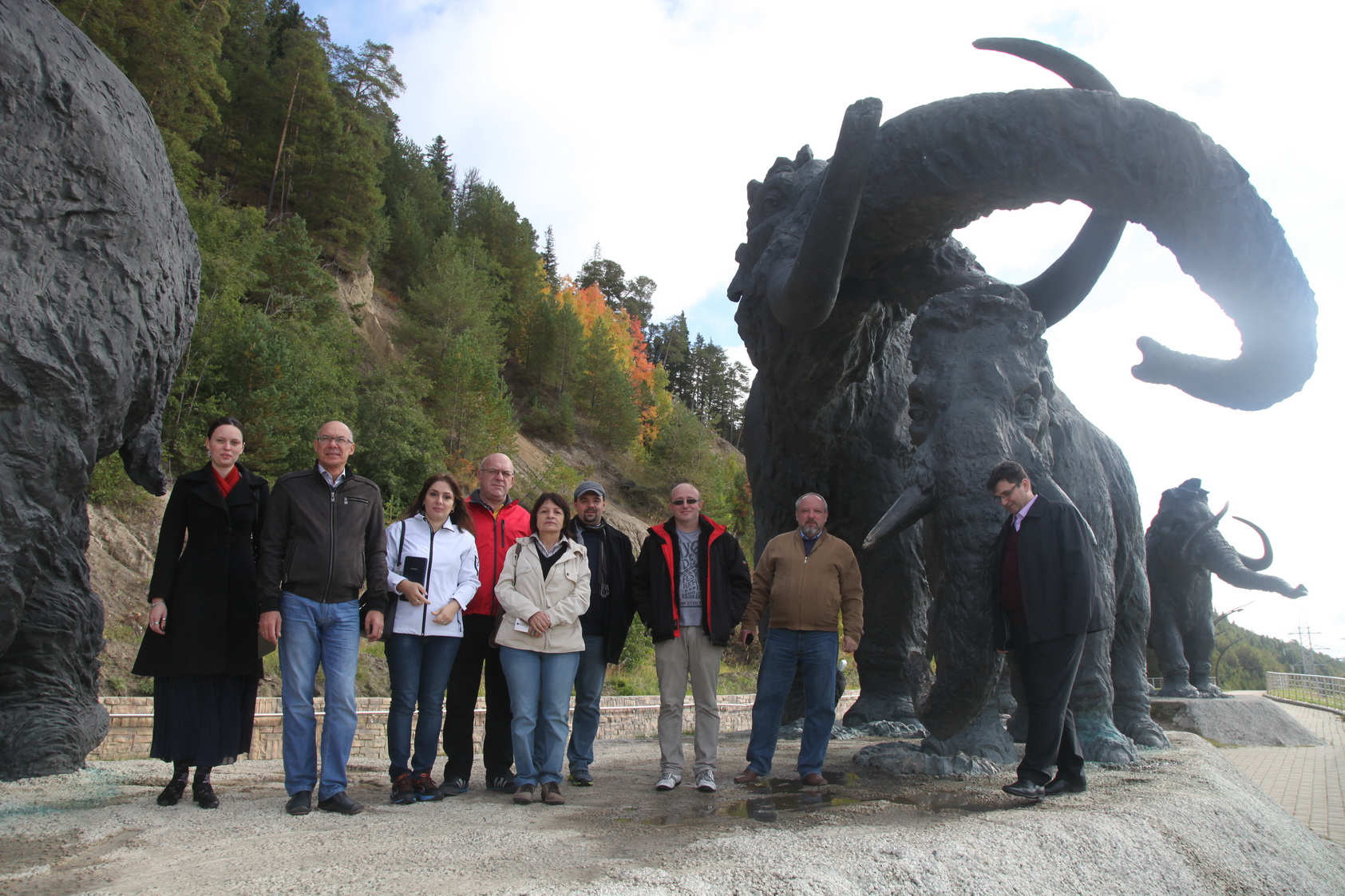 The judiciary of the world chess Championship U-20 had a walk in the Park and visited the Centre of winter sports of A.V. Filipenko in Khanty-Mansiysk.
September 4 referees of the world chess Championship U-20 in full: referee Mikhail Kryukov (Russia), Deputy chief referee Stanislav Yakushevskaya (Russia), Deputy chief arbiter Marika Japaridze (Georgia), Chairman of the Appeal Committee of the world championship Vladimir Ginzburg (Belarus), member of the Appeals Committee Peter Squeak (Czech Republic), member of the Appeal Committee Adam Dzwonkowski (Poland) visited the ethno-Park in Khanty-Mansiysk, where they had this morning promenade of the already known world-famous sculptures of the tribe of ancient people and prehistoric animals. They made some memorable photos, admire the views of the Irtysh. Many judges, as Mikhail Kryukov visited Khanty-Mansiysk again the capital of Yugra and in a short interview to the press service of the world championship said:
"I'm in the 25th time in Khanty-Mansiysk and will repeat that I like this city. There is a very welcoming, feels like at home.I'm ready to visit that city again,till the 30th time for being here. I always go to the Park with mammoths, 'cause you can walk – that's great! And it is good that the city spends time developing recreational areas for citizens."
The representative of the Czech Republic Petr Pisk with a smile said: "There is a great atmosphere! Glad to be in Ugra!"
Also the judge from Georgia Marika Japaridze very soulful noticed:
"Today the 4th of September I am particularly feeling the heat from the house, which surrounds me in Khanty-Mansiysk. Weather can't change this feeling of warmth and kindness from the people of Yugra and masters Championship, Thanks!"
The judiciary also visited the Center of winter sports named A. Filipenko, Autonomous institution "Ugramegasport".