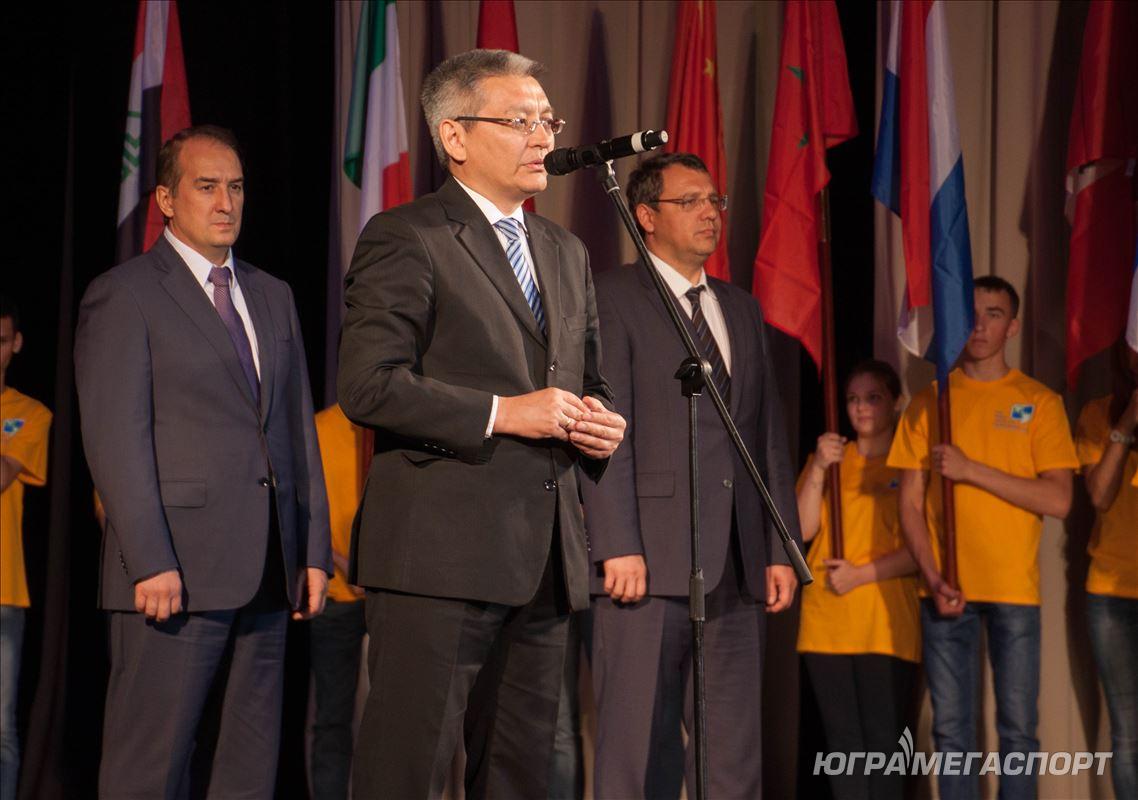 The opening of the world chess Championship among juniors up to 20 years was held in Ugra  today, September the 1st.
The ceremony began with the presentation of more than 40 countries participating in the world championship. More than a hundred of its members came to be welcomed by the Deputy Governor of the Khanty-Mansiysk Autonomous Region — Ugra Alexey Putin. "I am very glad that the opening of the world championship is made on September  the 1st, as it is  in Russia today the officially called the Day of knowledge, he said, addressing the guests. –  Young chess elite is grown up in Yugra. I hope that such activities will not only help to identify the strongest, but also will become a new impulse for further development of chess in the district and in Russia."
Director of the office of FIDE in the Russian Federation Berik Balgabayev, in turn, noted that every chess tournament in Khanty-Mansiysk gets better more and more. "Arriving at the 2010 chess Olympiad, I was lucky to see the opening of the Ugra chess Academy. Its building has not only become a new landmark of the capital, but also the host of the largest chess tournaments in the sporting calendar feed. In addition, There is an alley of chess Champions is planted close to it by Grandmasters during the final stage of the men's Grand Prix. I see you also capable to win a world title and to perpetuate his name, planting a tree," he greeted the participants of the representative of the International chess Federation.
In closing remarks, the head of Khanty-Mansiysk, the President of the chess Federation of Ugra Vasily Filipenko thanked FIDE for the high assessment of the work on the organization of the tournament and said that the participants of the tournament Khanty-Mansiysk should definitely appeal. In conclusion, he wished the participants to show a decent game, noting that support will all but be rooting only for Russian players.
One of the key moments of the ceremony was the draw. Polish GM Jan-Krzysztof Duda determined the color, which top favorites of the tournament will play in the first round.
Recall that the world chess championship among juniors up to 20 years starts on the 2nd of September. The beginning of all parties will begin at 15 o'clock at the Ugra chess Academy. The world title will be awarded to the players who can score maximum points in 13 rounds. September 15, at 11 o'clock, the players will play the final meeting of the tournament, and this will be followed by the closing ceremony of the world chess Championship among juniors up to 20 years.