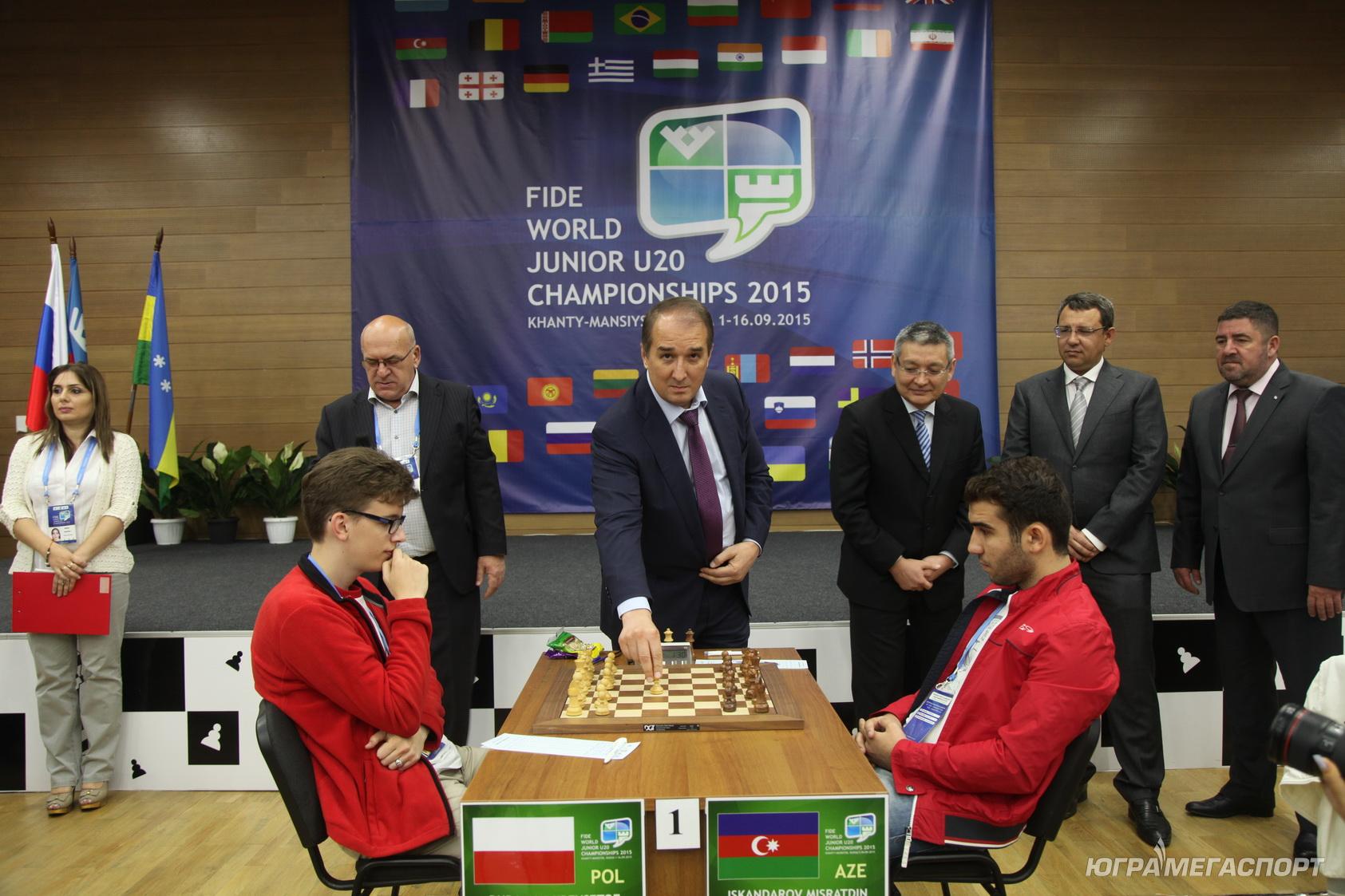 Today, September 2, in the "Ugra chess Academy" started the first round of the world chess Championship among juniors up to 20 years.
Symbolic first move of the Championship was made by the Deputy Governor of the Khanty-Mansiysk Autonomous Okrug — Ugra Alexey Putin on the Board pairs Duda-Iskandarov.
Polish GM Jan-Krzysztof Duda is the main favorite for the opening of the championship. In the overall ranking his rank is first. The Indonesian Medina Warda Aulia was listed as a possible winner of the world Championship among girls.
Russian representatives also participate in the "Chess world championship". Female superiority Karina Ivanova, who is in the top 25 place, plays a game against Madina wards Aulie. Zalina Lingur — 31st place in the rankings table — fights with Indian sportier Boddey Pratuchai (7). In the first round following the draw side by side there are two Russian chess players – Vlada Sviridova (32) and Alina Bivol (8). Anastasia Sozonov (40) meets with Iranian chessmaster Dorsey Derakshani (16). Alexander Makarenko (19) plays against the representative of Vietnam Nieu thi Thu of Trien (43). Another Russian confrontation in the first round: Leah Garifullina (46) vs. Irina Otazky (22). Marta Voskresenskaya (47) is head to head with a Ukrainian chessmaster Natalia Buksoi. Ugra chess players sisters Drogovoz – Irina (15) and Mary (44) – will try their forces against the French Anisya Thomas (39) and Italian Danieli Movileanu (20).
On the other hand, Aleksandra Goryachkina (18), who recently became the champion of Russia, playing in the open championship against a chessmaster from Kazakhstan Serikbay Chingiz. In addition in the same tournament participate 8 Russian athletes: Mikhail Antipov (8), Maxim chyhayev (10), Mikhail Popov (45), Dmitry Gordievsky (16), Daniel Uffa (20), Dmitry Chumak (59), Vasily Korchmar (31) and Timur Sabirov (62). Today they play their games against the Indian chess player Akasha G (39), Austrian Christoph Menezes (41), Norwegian Arian Taree (14), Szwajcaria Benedict Chalenor, Kirghiz Tagir Taalaibek (51), Frenchman Quentin Lucien (28), Basil Cormar and Timur Sabirov oppose each other.
Each round is designed for 90 minutes with the ability to make 40 moves, with an additional 30 minutes.
You can watch the broadcast of the Championship on our site.