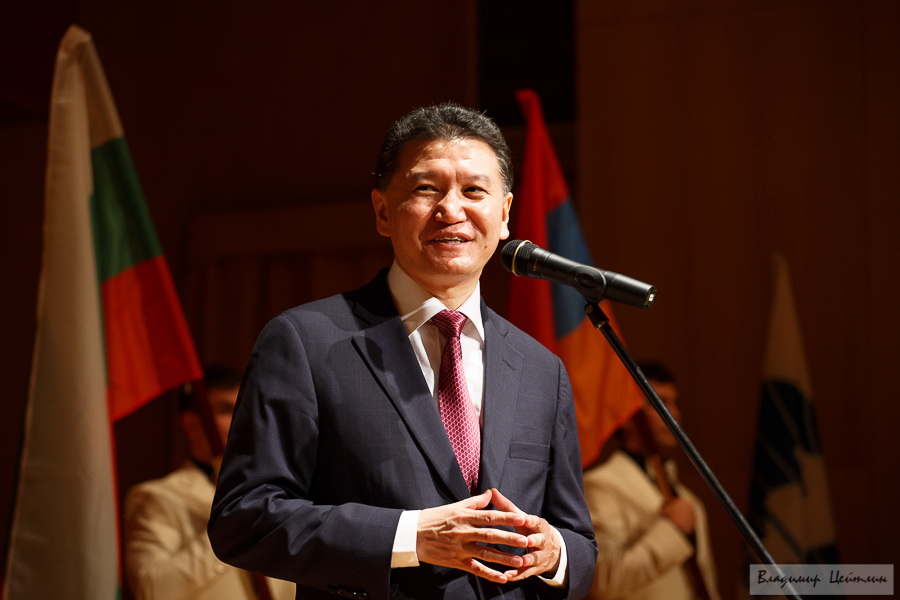 I greet you with all of my heart in one of the chess cities of Russia and the whole planet, which hosted the biggest international chess tournaments many times! In different years the World Candidates Tournament, the FIDE Women's and Men's World Rapid and Blitz Championships, Women's World Championship and 3 World Chess Cups took place here.
Value of the FIDE World Junior Championships 2015 is equal to all mentioned prestigious Tournaments, because this very Championship will determine chess elite of the next generation, and the face of future chess will come to light.
I thank with all my heart the authority of Khany-Mansiysk autonomous okrug – Ugra, Russian Chess Federation, Chess Federation of Khany-Mansiysk autonomous okrug – Ugra, AI "UgraMegaSport" and our sponsors for every possible support of the Championship and for a great organizational work.
Gens una sumus! We are one family!
FIDE President
Kirsan Ilyumzhinov